Please be a responsible person. If you feel sick in any ways please stay at home. If you suspect that you're having symptoms of COVID-19 before or after joining ESN events or services or you had contact with a COVID-19 positive tested person within close proximity in time please inform us! Then follow the further steps which are communicated by the Austrian health hotline 1450! Suspected or confirmed cases of COVID-19 and category contacts I and II at TU Graz must be reported! It's very likely this also applies to all other Graz universities, please check this on your own responsibility and out of respect for your fellow human beings!
 
NOTE: Our government advises to reduce all physical social interactions to a minimum. For further information, please check out this page.
Imagine you could not only visit a chocolate factory, but also taste as much chocolat as you like. Sounds too good to be true? Well, join us and see for yourself! The Zotter chocolate factory, one of the world's best producers [a], produces the chocolate from bean to bar. That means you can follow the whole production process beginning with the cocoa bean to the finished hand-scooped chocolate bar while visiting the factory. Be aware that Zotter is known for exceptional taste compositions, so you will - for sure - not only get to taste the standard chocolate bar, but also different kinds of drinking chocolate, bonbons, and everything else a chocoholic could wish for.
After finishing the tasting tour we will enjoy the evening at a spa nearby, the Therme Loipersdorf. Whether you like to spend a relaxed evening in the pool, sauna or prefer to try out the different slides at the Fun Park, you'll get your money's worth at the spa.
When: Saturday, 20th november 2021; 11:30
Meeting point: Franz Graf Allee (next to the Opera house Graz)
Costs: Price without ESNcard: 50€ with ESNcard: 35€ Buddies with valid ESNcard: 25€ The price includes the bus, entrance and tour at Zotter as well as the entrance to the normal spa area in Loipersdorf: Water park, Sun Sauna & Thermal pools (There is the possibility for you to pay an additional fee for entering the Schaffelbad which offers 14 different Saunas and a quieter and chill area, this is not included in the event price but you can pay on-site if you want to use this area).
Approximate return: 10 pm
Sign up: online pre-registration here + pay during our office hours

[a] among the international elite of chocolate manufacturers: https://www.zotter.at/en/about-zotter/news/news-detail/beste-milchschoko...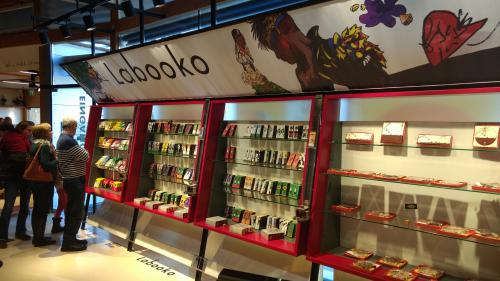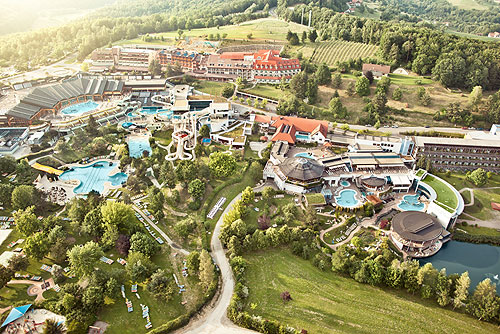 APPROXIMATE TIME TABLE
11:30 am. – meeting point at Franz Graf Allee (next to the Opera house Graz)
1:00 pm. – Zotter chocolate factory (tour and tasting)
3:45 pm. – leaving the chocolate factory
4:15 pm. – Loipersdorf Spa
8:45 pm. – leaving Spa
10:00 pm. – arriving in Graz
Please bring your own swimwear, towels and bathing slippers to the spa. If you want to go to one of the saunas, you must have a big towel with you to sit or lay on it. Swimsuits are not allowed in the sauna. There will also be a restaurant at the spa (you can charge your locker key with money), but we will reach the spa around 4 pm, and although we definitely will eat tons of chocolate, you might consider bringing some (salty) food for the bus ride. If you suffer from an allergy, please pay attention to the description directly at the tasting stations in the chocolate factory.
Important information: Starting from 8 November 2021 it is obligatory to check the 2G rule (vaccinated or recovered) for events. We decided that it is obligatory to have a certificate of vaccination or recovery + a negative PCR test result to participate at our event, so we can guarantee that this big event will take place and every participant can feel safe. Don't forget to take and show us your 2G status (vaccinated or recovered) and your PCR test result (valid 48h after testing). Without symptoms you can get tested for free, for example at the testing site in Jakominigürtel 20, between 8h and 18h. But be aware, a PCR-test will take about 24h until you receive your test result and will be valid for 48h. Therefore the best time to get tested is Thursday evening (17-18h) or Friday before midday (8-12h).
Please note: When you take part in one of our events, you do so at your own risk and your own responsibility! We do not take any responsibility! Make sure that you have an appropriate insurance!