Join us on a trip to Austria´s oldest wine road and get a taste of the traditional wines from Southern Styria. 
First, we will enjoy the breathtaking view from the Kreuzbergwarte (a 633m high observatory) and then treat ourselves to an extensive wine tasting plus a tour of the wine cellar at a local winery. The trip will end with an typical Austrian dinner at a traditional "Buschenschank", where we can sit together and have fun!
Sounds good? Then make sure to get a spot!
Be sure to pack a light lunch as we will only get to eat at around 4:30 pm.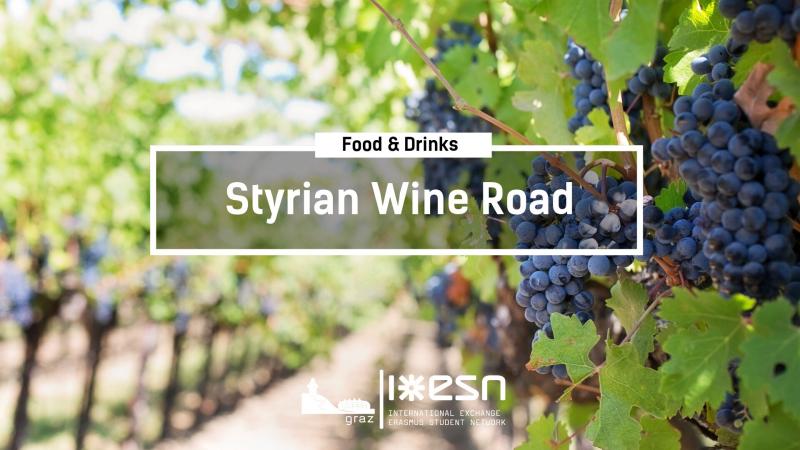 WHEN: May 13, 2023
MEETING POINT: 10:30, Franz-Graf-Allee (next to the Opera) 
COSTS: 30 Euros with ESNcard                                                                                                                                                                                                    35 Euros without ESNcard                                                                                                                                                                                              25 Euros for Buddies                                                                                                                                                                                                       +5 Euros deposit 
The price includes entrances fees+tour, winetasting, dinner and some drinks. 
SIGN UP: During our office hours from April 25 till May 9, 2023. 
PLEASE NOTE: When you take part in one of our events, you do so at your own risk and your own responsibility! We do not take any responsibility! Make sure that you have an appropriate insurance!