Three weeks into the new semester, how about treating yourself to a nice pub crawl! Explore with us the vibrant pub scene of Graz, meet your fellow international students and discover your favorite spot to hang out and relax after a tough uni day!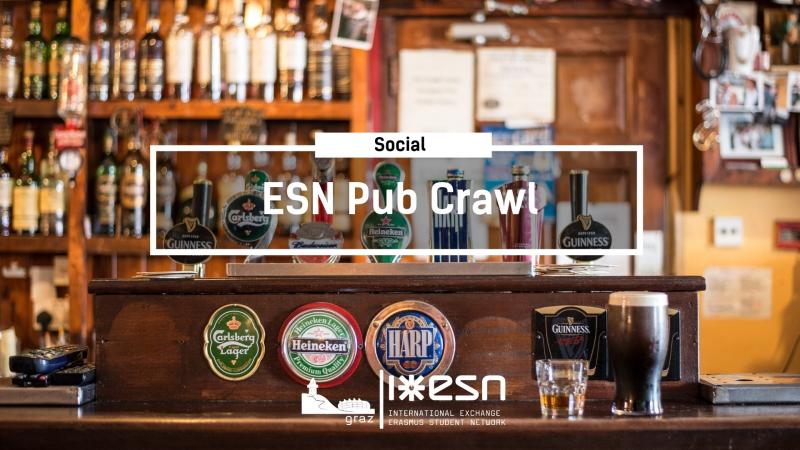 When: Wednesday, 22nd of March
Meeting Point: 17:30 at the tram station Südtirolerplatz in front of Kunsthaus Graz
Prices: 15€ (with ESNcard), 20€ (without ESNcard)
Sign up: Until Friday, 17th of March during our office hours (beware: first-come-first-serve!)
PLEASE NOTE: When you take part in one of our events, you do so at your own risk and your own responsibility! We do not take any responsibility! Make sure that you have an appropriate insurance!