NOTE: Our government advises to reduce all physical social interactions to a minimum. For further information, please check out this page.
We will try our best to find alternative activities for all affected events. For further details please refer to our event calendar and follow the updates in our newsletter!
---
How can you better finish the first week of classes in the new semester than with an exciting night of playing games?
We will choose between Among Us, Skribbl, Codenames and any other fun online game that you like! So, grab some snacks and drinks, prove your gaming skills, and spend a fun games night with us and your friends!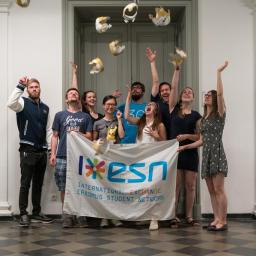 Date: 7th of March 2021
Time: 7 p.m.⠀
Place: online on our Discord Server
Costs: none
(For among us you can download the smartphone app for free or buy the computer version for only 3.99€)
 
Sign up: no sign up - just show up and have a great time with us