Join us for a day trip to one of the UNESCO World Heritage Sites in Austria: the well-known town Hallstatt and its salt mine. We are going to make a guided tour through the mine which served as the main source of the village ́s income in former times. The tours will take place in English, additionally the participants can download the free application "Salzwelten Destination App" here where they can choose from a variety of languages.
After arriving in Hallstatt the first program point will be going up the mountain with the cable car, visiting the viewing platform, taking a lot of nice photos there. After that, we ́ll continue to the entrance of the cage (salt mine). The tour in there takes about 90 minutes of time and afterwards we ́ll leave the highs and go down to the village of Hallstatt which is so picturesque that a full-scale replica of the entire town was built in China. Parts of the popular K-drama series Endless Love were also filmed there.
Hallstatt was able to develop because of its salt production dating back to prehistoric times. In the late Bronze and early Iron Age, the predominant culture in central and western Europe was known as the Hallstatt culture. In Hallstatt there will be enough time for us to enjoy the narrow streets and the stairs, which you can find a lot there .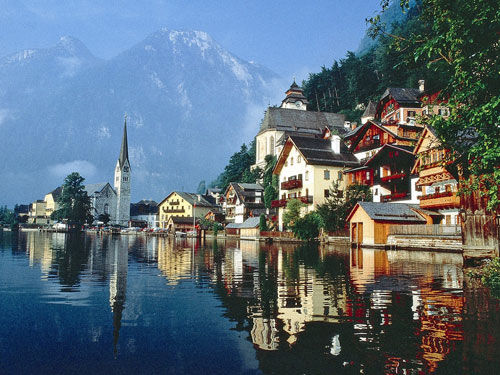 WHEN: 12th of May 2023 (Fri), 7 a.m. to 7.30 p.m.
MEETING POINT: At 6.40 a.m. at Franz-Graf-Allee (next to the Opera house)
COSTS: -€55 without ESNcard -€50 with ESNcard -€45 for Buddies with ESNcard
 
SIGN-UP: During our office hours, from 2nd of May (Tue) - 9th of May (Tue)
Time Schedule
06:40 Meet-up (Franz-Graf-Allee, next to the Opera House). Be on time!
09:30 Arrival in Hallstatt and walk to the cable car station
10:00-13:30 visit of the Viewing Platform and guided tour in English through the salt mine
13:30-16:45 visit of the village of Hallstatt
17:00 Return to Graz
19:30 Arrival in Graz
If you have any further questions, feel free to contact us.
Please note: When you take part in one of our events, you do so at your own risk and your own responsibility! We do not take any responsibility! Make sure that you have an appropriate insurance!