You will have the chance to go on a trip to our neighbouring country Slovenia before the start of your exchange semester. Our first stop will be at its capital, Ljubljana, a gorgeous city with its historic old town by the river Ljubljanica and a castle on a hill.
You will have time to go to the Austrian Embassy to apply for a visa and explore the city and its vibrant nightlife. We will be staying in Ljubljana for one night at a hostel after which the bus will take us to the stunning little spa town of Bled the next day, where we will spend the afternoon by its beautiful lake before travelling to Graz. To apply for a VISA is only possible for people with US-or Canadian citizenship who stay in Austria for max. 6 months.
What is included?
Transport to Ljubljana and back to Graz one night in a hostel in Ljubljana with breakfast city tax
What do I need to bring?
All the documents for the Visa in the original version and in a copied version,
2 passport pictures for the application
Passport and if applicable Residence Permit 
Clothes for two days, also be prepared in case it rains
a towel
Good mood :D
To make sure we don't have any problems when crossing the border, PLEASE TAKE YOUR PASSPORT WITH YOU!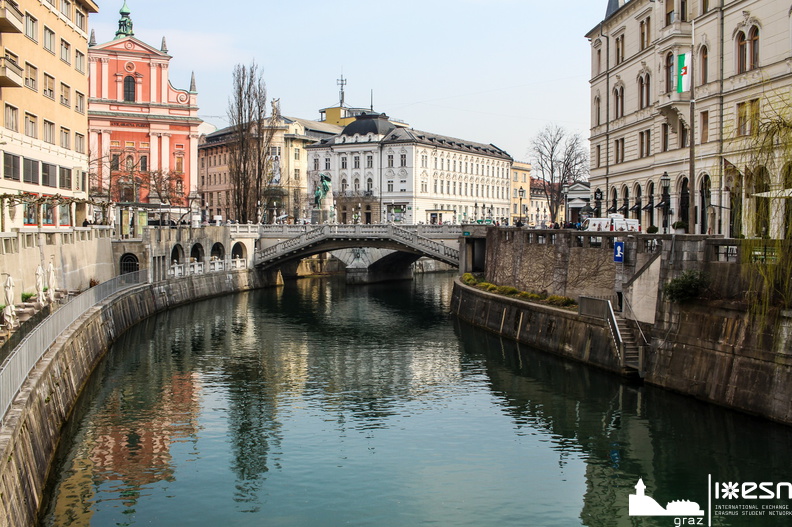 When: Thursday, 27th of February till Friday, 28th of February 2020
Where: 6 am at Franz Graf Allee (next to the Opera house Graz)
Costs: 35€ + 5€ deposit with ESNcard 40€ + 5€ deposit without ESNcard
30€ + 5€ deposit for Buddys
Sign up: 11.2 2020
Please note: When you take part in one of our events, you do so at your own risk and your own responsibility! We do not take any responsibility! Make sure that you have appropriate insurance!
Date:
27/02/2020 - 06:00

to

28/02/2020 - 20:00