Colors! Scary situations! Friends/enemies! Always wanted to do paintball but never felt the urge to do so? You still have a bone to pick with one of your friends? ;-) You definitely have to join us on November 16th for an exciting paintball experience! The game mode is up to us.
"Capture the flag", "Elimination" or whatever we feel like! All the equipment needed will be provided by us! Bear in mind that your Shoes, Trousers and Hoodie can (they will for sure) get dirty. There is also non-alcoholic drink included which will be provided after the game by the Hosts.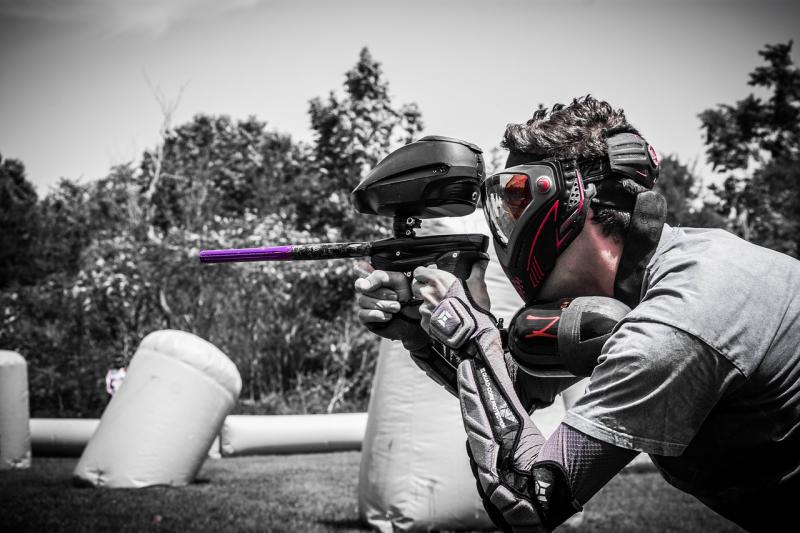 The prices are:
-Normal price: 50€
-With ESNcard: 45€
-Buddies with ESNcard: 40€
We offer a 5€ reduction on those prices if people have the TopTicket:
-Normal + TopTicket: 45€
-With ESNcard + TopTicket: 40€
-Buddies with ESNcard + TopTicket: 35€

Hard Facts:
When: Saturday, 16th of November, 10 am – approx. 2 pm
Where: Paintball Graz Gewerbepark 8075 Hart bei Graz
Meeting Point: Jakominiplatz at 9 am
Sign up: During our office hours, starting from Tuesday, 5th - Friday, 15th of November
 
Places are limited! First come, first serve!We look forward to seeing you!
Please note: When you take part in one of our events, you do so at your own risk and your own responsibility! We do not take any responsibility! Make sure that you have appropriate insurance!
Date:
16/11/2019 -

10:00

to

14:00