Do you want to experience the grazer nightlife in a different way, than the all known "Univiertel" one, and have a great evening with other incomings? Then join our Pub-Crawl!
In a cosy atmosphere we will visit five Bars, in the old city center of Graz, to enjoy some drinks. In order to distinguish from an ordinary Pub-Crawl, we prepared a few challenge for you, which you will have to conquer in two groups. The winner will get a little price, glory and honor. 
The Crawl will end in our favorite Pub "The Office Pub".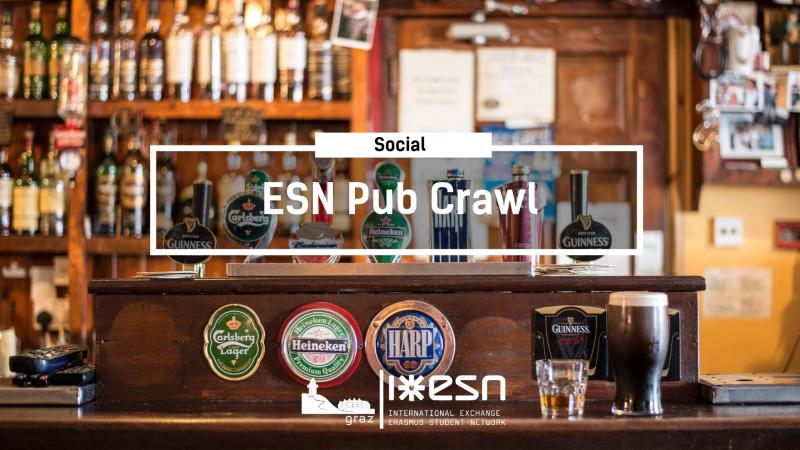 When: Wednesday, 8th May 2019 6.00pm
Meeting Point: Tram station Südtirolerplatz/Kunsthaus
Costs:(3 beers, 1 cocktail and 3 shots in 5 bars) 20€ (with ESNcard), 25€ (without ESNcard)
Registration: 30th of April 2019 - 07th of May 2019
 
PLEASE NOTE: When you take part in one of our events, you do so at your own risk and your own responsibility! We do not take any responsibility! Make sure that you have an appropriate insurance!