Do you want to explore Graz and find out some interesting facts about the Styrian capital city? Then join us for the Graz City Tour!
The old town of Graz is a UNESCO World Cultural Heritage Site due to its excellent state of preservation and in 2011 Graz was named "City of Design" while the art gallery (Kunsthaus) was voted into the CNN ranking of the 11 most bizarre buildings of Europe.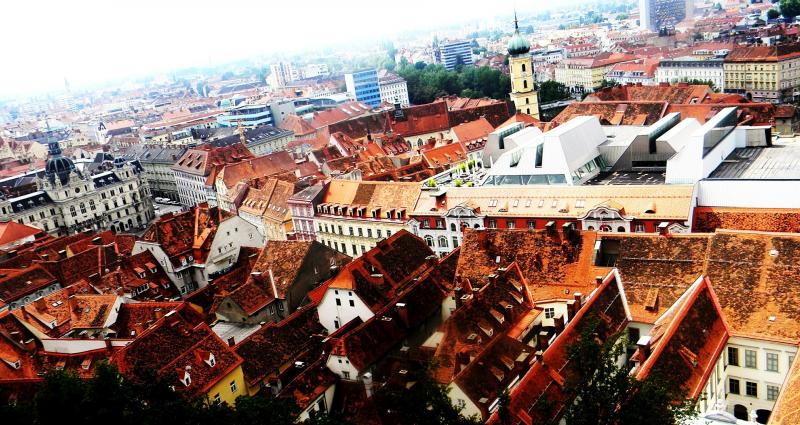 When: Sunday, 1st March 2019, 10:00 AM
Meeting point: Hauptplatz, in front of the town hall (Rathaus)
Costs: 2 € with ESNcard, 5 € without ESNcard
Sign up: during our office hours until 28th February 2020
Please note: When you take part in one of our events, you do so at your own risk and your own responsibility! We do not take any responsibility! Make sure that you have appropriate insurance!