Do you know what Austria's national sport is? Damn right, it's skiing and it would be a pity to do an exchange in our beautiful country without at least having tried to balance yourself on two wooden sticks (or one if you're on the dark side with the cookies a.k.a. a snowboarder). This is why we created the ESN A.L.P.S. - Action - Leisure - Party - Ski for you! However, for us Austrians spending a day on the snowy slopes is only part of the skiing experience.
When the ski lifts close around 4pm, Austrians often passionately engage in something called Aprés Ski – something you surely wouldn't want to miss out on! From 29.11.-1.12. exchange students from all over Austria will gather in Mölltal, a true glacier with skiing slopes, to spend an incredible weekend full of skiing, party and fun! Let us show you how we ski!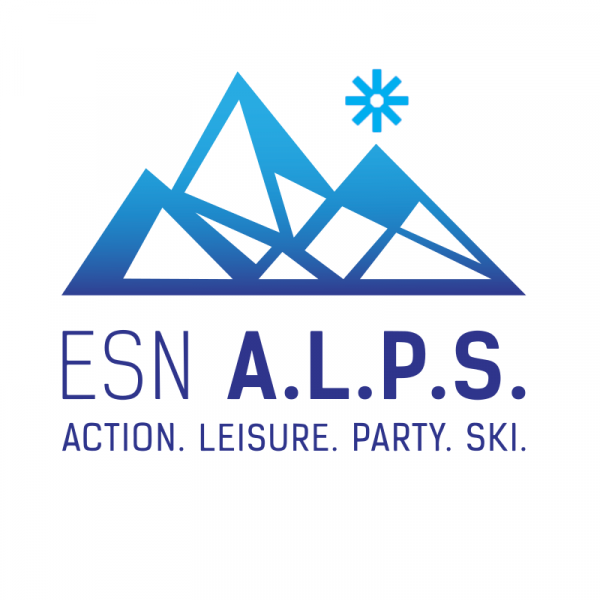 HARD FACTS 
▬▬▬▬▬▬▬▬ WHERE & WHEN ▬▬▬▬▬▬▬▬
► WHEN? Friday, November 29th until Sunday, December 1st 2019 The departure time will be announced soon!
► WHERE? Flattach in Mölltal
► WHAT DO WE HAVE PLANNED FOR YOU?
►►FRIDAY: * bus ride from Graz to the hotel * Check-in & getting your ski equipment * evening program * exploring the local nightlife
►►SATURDAY: * Finally time to ski/snowboard the whole day * evening program * Afterwards: Club night
►►SUNDAY: * Check-Out * skiing/snowboarding again * trip back to your city
▬▬▬▬▬▬▬▬ WHAT'S INCLUDED ▬▬▬▬▬▬▬
* Transportation to Flattach/Mölltal and back to your city
* Accommodation for 2 nights
* Breakfast and dinner
* Ski pass for 2 days (Saturday & Sunday)
* Evening program on Saturday (tba)
* Evening program Friday (torch hike & gaming evening)
► WHAT'S NOT INCLUDED?
* Ski/Snowboard clothes
* Ski/Snowboard rental (34€ ski, 39€ snow board)
* Ski/Snowboard lessons (15€ 1 day/ 25€ 2 days)
* Lunch
* Drinks in bars/clubs
▬▬▬▬▬▬ COSTS & REGISTRATION ▬▬▬▬▬▬
► HOW MUCH DOES THE A.L.P.S. ADVENTURE COST? tba
► HOW TO REGISTER? Please be patient - The starting date of the sign-up will be announced soon
The sign-up will take place during our office hours
► NOT CONVINCED YET? Make sure to check out the pictures taken at one of our previous event here: https://goo.gl/y7LVdW
Don't miss out on that amazing opportunity & join ESN A.L.P.S. - the peak of your exchange semester!
Please note: When you take part in one of our events, you do so at your own risk and your own responsibility! We do not take any responsibility! Make sure that you have appropriate insurance!
Date:
29/11/2019 - 00:00

to

01/12/2019 - 00:15