An awesome semester is coming to an end. To celebrate this in proper ESN style we are inviting you to the ESN ABC-Party. But don`t worry, it is not about school or the alphabet. It is standing for Anything But Clothes. So, get creative and have a look in your flat what things you could use as clothing: loot your kitchen for plastic bags, convert your lecture notes into a dress, enrobe yourself with Christmas wrapping or old pizza boxes and spend a crazy party night together with your friends to celebrate this incredible semester in Graz.
The first 100 people dressed according to the motto "anything but clothes" are rewarded with a welcome shot.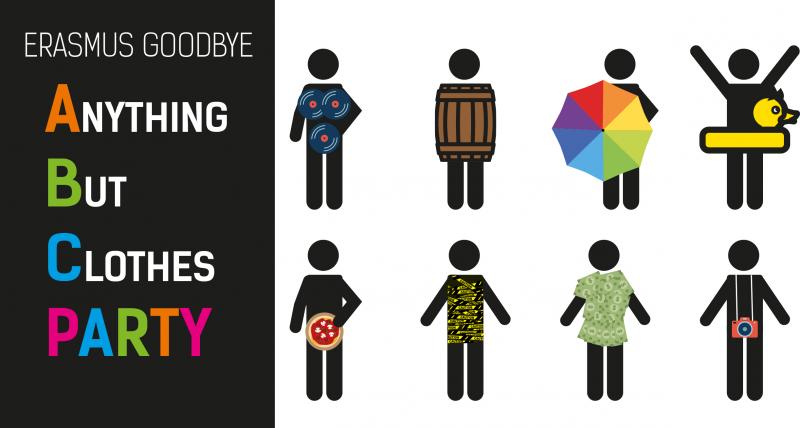 When: Thursday, 18th January 2018
Motto: Anything But Clothes
Start: 10 pm
Venue: Postgarage (Dreihackengasse 42)
Admission:
2 € with ESNcard BEFORE 11:30 pm
7 € without ESNcard and after 11:30 pm
NOTE You can leave everything you don't need inside at the checkroom!
Be aware that the queue at the entrance is usually the longest shortly before 11.30!!
We look forward to a legen - wait for it - DARY party with you!!
PLEASE NOTE: When you take part in one of our events, you do so at your own risk! We do not take any responsibility! Make sure that you have an appropriate insurance!